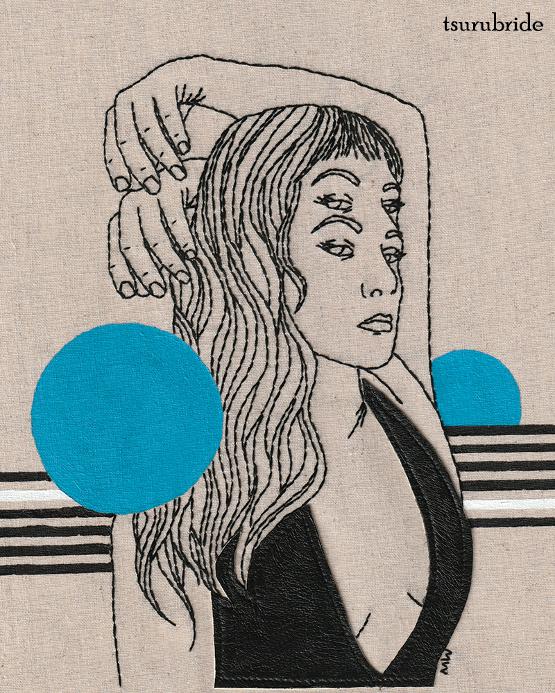 Art & Embroidery by Meghan Willis
Through the eye of the needle I am to explore the art of undressing, movement, and sexuality; to tempt the viewer to follow the delicate stitching that caresses the bodies revealed through thread. My work is soft textiles and romantic florals but stitched together with a sharp needle: plunging, pushing, and pulled together, stitch by stitch binding the piece together.
There's a reason that the human figure is a persistent muse in art. Our form is malleable as a means to express different factions of ourselves, as well as portray how we see the world. Sometimes these figure fight or blend into nature, space, or time. For me, this is through layering different mediums, as well as forcing interactions with lines, angles or shapes. Something sharp intersecting with ourselves, interrupting our path.
My goal is to celebrate diverse gender identities and expressions through a traditionally "female craft" demonstrating no gender or art is limited to a binary system.
Based in Baltimore, MD
Formerly posting as Tsurubride